.
This slideshow requires JavaScript.
Its a great time to be playing with 3d computer art, new software and hardware coming out all the time.
Studio now supports Iray I am learning a whole new render engine along with Reality and Lux. Fun!
I am presently contemplating the purchase of a new machine just to support my render habit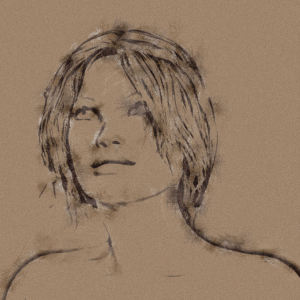 I tell people its my hobby, I paint during the day then use my computer for digital art at night
I also draw and sketch on my tablet and phone when I am out and about and especially while I am travelling coffee shops are a great source of material
I was an iPhone and iPad guy but have recently moved to the Samsung Galaxy Note tablet and phone primarily because they have a wacom pressure sensitive stylus on both devices. It really does make a tremendous difference when you are drawing. On the iPad i drew with Procreate, but have moved back to sketchbook pro on the Note since Procreate is  iOs only.